The Günther Vogt Chair was established in 2005. Its international team is recruited from the disciplines of landscape architecture, vegetation history, architecture, art, cultural studies in the arts, and urban and regional planning.
Space and Scale
Taking into account different levels of scale and meaning, our interest focuses on the European urban landscape. Studies range from the debate on public space and the phenomenon of new forms of parks within metropolitan areas to the Alps, which need to be redefined given the intensification and extensification of their use as an ecological island in the midst of the continent.
Landscape as an Aggregate
We define landscape as the work of man, as a cultural construct that we perceive collectively and, in many ways, in coded form. Eruptions and continuous erosion show up as traces in the terrain, while designed interventions are evidence of its cultivation. Every designed intervention changes the givens of a landscape and creates new conditions for the habitat of humans, animals, and plants. With our collective knowledge, we shall have to identify the characteristic peculiarities and phenomena of a site, to relate them to each other, weigh them, and re-arrange them. These interventions are to be woven into the landscape as a continued spinning of its millennia-old history. This way, the landscape itself becomes the driving force behind its own transformation.
Designing Landscapes
It is essential though to understand this design as a process. It begins with a precise analysis of the territory from a continuously changing perspective. The shifting of thoughts between a first encounter with a site and the communication of the design, reflected by sketches and models, are to be rendered visible in a cartographic process. This creates the basis and the vocabulary for a debate covering a wide range of topics, in which the participants agree on the goals and means of the intervention to be designed.
Ground Control
Within this discussion, we propose a change of perspective. Instead of merely considering the unbuilt territory as a potential area to further expand the city, the landscape should be identified as a space to be actively shaped. This change in perspective develops in parallel with a change in terminology; from an urbanized landscape to an actual urban landscape or commons as a communally used and managed resource allowing for the coexistence of the most different individuals.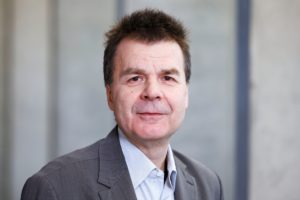 Günther Vogt
Landschaftsarchitekt HTL
vogt@arch.ethz.ch
Graduated from the Gartenbauschule Oeschberg and studied landscape architecture at the Interkantonale Technikum in Rapperswil. Since 2000 Günther Vogt has been the owner of Vogt Landschaftsarchitekten Zürich with branch offices in Berlin, London and Paris and since 2005 professor at the ETH Zurich. From 2007 to 2011 he was director of the Network City and Landscape (NSL). In 2010 he opened the Case Studio Vogt in Zurich, which operates as a platform for research and exhibitions at the interface between academy and practice. In 2012, he was a visiting professor at the Harvard Graduate School of Design, and in the same year he received the Prix Meret Oppenheim from the Federal Office of Culture. In 2018 he was awarded an honorary doctorate by the University of Liechtenstein.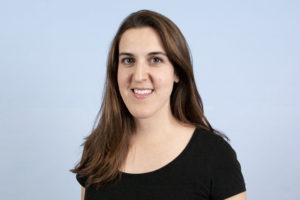 Amalia Bonsack
Master of Science ETH in Architektur (MSc ETH Arch)
bonsack@arch.ethz.ch
Amalia Bonsack (* 1991, CH) studied architecture at the EPF Lausanne, UP Valencia and the ETH Zürich, where she graduated with a free diploma focusing on urban regeneration potentials in the city of Porto. At the chair, she teaches the elective course «Territory of the City», dealing with the development of multi-scale design strategies in European metropolitan landscapes. As a scientific assistant, she was also in charge of the editorial management of the book Mutation and Morphosis, which was published in 2020 by Lars Müller Publishers.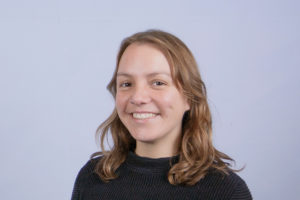 Violeta Burckhardt
Master of Science in Architektur
burckhardt@arch.ethz.ch
Violeta Burckhardt (* 1987) studied architecture in Mexico City (UNAM) and urban design at the TU Berlin and the Tongji University in Shanghai. She is currently working with Vogt Landscape Architects in Zurich, where she is developing research and practice-oriented projects as part of the Case Studio. Based on her experience in film and film Art production, she curated several cultural events and co-designed the Environment [al] exhibition, invited as a member of her office. She is currently developing various exhibition projects, investigating the shifting of ecosystems as a result of human activities. In addition, she teaches for the Master in Landscape Architecture and is responsible for the Landscape Architecture Course of the MAS Programme in Spatial Development.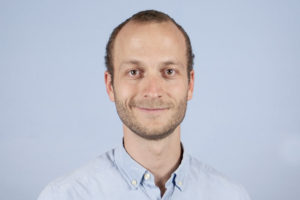 Rune Frandsen
Master of Science EPFL Lausanne in Architektur (MSc EPFL Arch)
runef@ethz.ch
Rune Frandsen (* 1989, CH) studied architecture at the EPFL Lausanne where he graduated in 2015. Between 2016 and 2019, he worked in various architectural firms in Geneva, with a focus on wood construction. Parallel to his architectural practice, he followed a master of advanced studies in architectural theory and history at the ETH Zurich, between 2017 and 2019. In 2020, he joined the chair of Günther Vogt as a doctoral student, for an SNSF research project on temporary workers' settlements in the alps.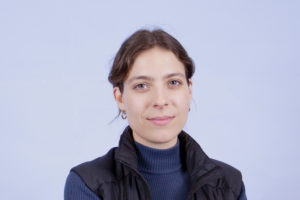 Fabiana Frisullo
MSc ETH Arch
frisullo@arch.ethz.ch
Fabiana Frisullo (*1994, CH), studied political science at the University of Zurich and architecture at the ETH Zurich. She graduated in January 2022 with Prof. Dr. Elli Mosayebi in collaboration with Prof. Dr. h.c. Günther Vogt and Prof. Dr. Guillaume Habert. Her research focused on the transformation of Switzerland's water balance against the backdrop of climate change and the changing alpine myth. Since then, she has been working as a scientific assistant at the chair of Günther Vogt, where she deals with the transformation processes of the Swiss alpine landscape.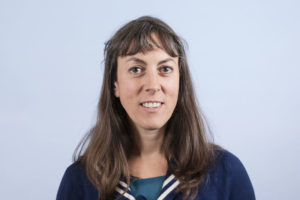 Claudia Gebert
lic. phil. I Publizistik
gebert@nsl.ethz.ch
Claudia Gebert (* 1973, CH) completed a commercial apprenticeship with Berufsmatura, obtained a British Matura degree (A- and O-Levels) in Zurich and studied media studies with a focus on science communication, film studies and popular literature at the University of Zurich. At the ETH Zurich, she coordinates the department-spanning Network City and Landscape (NSL), which also includes the chair of Günther Vogt. At the chair, she is responsible for website, editing and personnel.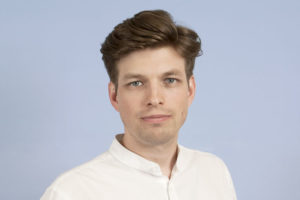 David Jung
Master of Science ETH in Architektur (MSc ETH Arch)
jung@arch.ethz.ch
David Jung (* 1985, CH) studied architecture at the ZHAW Winterthur from 2006 to 2009, and from 2010 to 2013 at the ETH Zurich after completing his apprenticeship as a draughtsman specialised in building construction. In 2013, together with Markus Berger, he founded «Jung Berger Architekten» in St. Gallen. Since 2017 he has been working as a research assistant at the chair of Günther Vogt, where he is supervising the design semester together with Andreas Klein.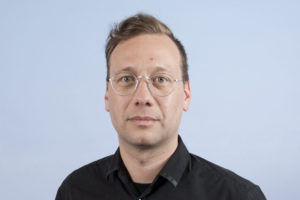 Thomas Kissling
Master of Science ETH in Architektur (MSc ETH Arch)
kissling@arch.ethz.ch
Thomas Kissling (* 1980, CH) completed an apprenticeship as draughtsman specialised in interior design. He studied architecture at ETH Zurich and graduated in 2010 with Prof. Wolfgang Schett. From 2010 he worked as a scientific or research assistant and is involved in the content and structure of the chair of Günther Vogt. In teaching and research, he focuses on the transformation processes of the alpine landscape.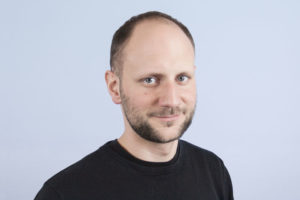 Andreas Klein
Master of Science ETH in Architektur (MSc ETH Arch)
andreas.klein@arch.ethz.ch
Andreas Klein (DE) studied architecture at the ETH Zurich, University of Stuttgart and FADU Buenos Aires. After graduating with Prof. Tom Emerson in 2013, he worked in various architectural firms and undertook various study trips. In 2016 he started as a research assistant at the chair of Günther Vogt, where he currently supervises the design course and accompanies the Summer School. In addition, he works on architectural projects in various scales, which are mainly in an alpine context.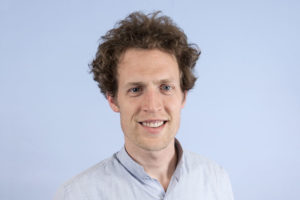 Max Leiß
Diplom Freie Kunst
leiss@arch.ethz.ch
Max Leiß (* 1982, DE) is a visual artist. He studied Philosophy and Art History at the LMU Munich before earning a diploma in Fine Arts / Sculpture from the AdBK Karlsruhe and graduated in 2012 as a master student. An Erasmus scholarship in 2010 and a stay at the Cité des Arts in 2014 took him to Paris. He has received numerous awards for his international exhibition activities, such as the art award «junge westen» 2017. He has shown important exhibitions at the Kunsthaus Baselland, Kunsthaus Aarau, as well as at Nicolas Krupp, Basel and Enrico Fornello, Milan.Since 2016, Max Leiß has been leading the summer school «Experimental Landscape Furniture» as an experimental design format for the chair of Günther Vogt and is researching Spaziergangswissenschaft (Strollology) and seating furniture. He lives and works in Basel and Marseilles.
Dr. Seraina Renz
Dr. Seraina Renz (* 1981, CH) is an art historian and curator. She studied in Zurich, Vienna and Innsbruck and graduated in 2015 at the University of Zurich. In 2018 she co-curated the République Géniale at the Kunstmuseum Bern. She is a lecturer at the Université de Friborg, the Zurich University of the Arts and the University of Zurich. In her research and teaching, she deals with the art and architecture of the 20th century, with the connections between aesthetics and society at the centre of her interests. At the chair of Günther Vogt, she is mentoring doctoral students.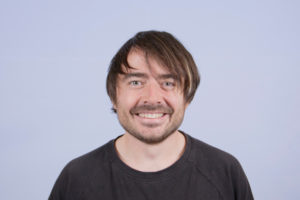 Lukas Ryffel
MSc ETH Arch
BSc ETH Biology
ryffel@arch.ethz.ch
Lukas Ryffel (* 1992, CH), grew up in a nursery in Uster, studied biology and architecture at the ETH Zurich, Imperial College London and CEPT Ahmedabad. Since 2021 he has been working as a research assistant at the chair of Günther Vogt, where he mainly researches the alpine water landscape and its transformation in the course of climatic changes. He is also part of the 8000.agency collective, which deals with ongoing transformation processes in the city of Zurich and teaches at the chair of Jan de Vylder, ETH Zurich.

Sabine Sarwa
lic.phil University Zurich, MAS Cultural Studies, University Basel
sabine.sarwa@gta.arch.ethz.ch
Sabine Sarwa (CH) studied English Literature and Linguistics, Art History, and Philosophy at the University Zurich and cultural studies at the University Basel. For many years she worked at gallery Hauser & Wirth Zurich in the field of contemporary arts, artist management, and administration of artist estates. Since 2011 Sabine Sarwa works at the ETH Zurich at the Institute for the History and Theory of Architecture (gta), the chair of Professor Philip Ursprung and gta exhibitions. Since September 2020 she is part of the chair of Günther Vogt and responsible for the financial planning and fundraising of several projects.

Pascal Steinemann
Master of Science UZH in Geographie
steinemann@arch.ethz.ch
Pascal Steinemann (* 1992, CH) studied Human Geography at the University of Zurich and Spatial Planning and Landscape Development at the ETH Zürich. After an exchange semester at Université Grenoble Alpes in 2019, he pursued his Master Thesis on processes of socio-ecological transformation in the Alpine Space in 2021 with Prof. Dr. Hanna Hilbrandt (UZH) und Prof. Dr. Christian Schmid (ETH Zürich). With it, he characterized the urbanization process of the Region Lower Engadine / Val Müstair (CH) based on the development of the cultural institutions. Since 2022, Pascal Steinemann works as a scientific assistant at the Chair of Günther Vogt in the project to profile the Alpine Space.
Sarem Sunderland
Master of Science TU Delft in Landscape Architecture (MSc TU LA)
sunderland@arch.ethz.ch
Sarem Sunderland (* 1990, CH) is a landscape architect and researcher. He studied architecture at EPFL in Lausanne and landscape architecture at TU Delft, graduating cum laude with a thesis that proposed a new landscape infrastructure in the form of a lake for the Vajont Valley in Italy. Upon graduation, he worked as a landscape architect in firms in Zürich and Winterthur and conducted independent works of research in parallel. He joined the chair of Günther Vogt in 2019 and is writing a doctoral thesis on landscape design in relation to material movements in the Alps, an SNSF-project.
Former Employees:
2015–2022 Roland Charles Shaw
2021–2022 Hanna Klinger
2018–2020 Coralie Berchtold
2019–2020 Ursin Huonder
2013–2019 Daia Stutz
2015–2019 Ilkay Tanrisever
2013–2018 Meret Arnold
2009–2018 Sebastiano Brandolini
2015–2016 Irene Djao-Rakitine
2011–2016 David Rademacher
2011–2015 Rebecca Bornhauser
2006–2012 Medea Hoch
2012 Berte Daan
2011–2012 Nicola Eiffler
2011–2012 Luise Rabe
2011–2012 Davide Legittimo
2009–2011 Carola Anton
2007–2011 Jürgen Krusche
2008–2011 Cyril Kennel
2005–2011 Franziska Bark Hagen
2008–2010 Dominique Ghiggi
2008–2010 Monika Litscher
2009–2010 Susanne Nemmertz
2008–2009 Christine Zimmerli
2006–2009 Florian Otto
2007–2009 Frank Roost
2006–2009 Tobias Baldauf
2005–2008 Rina Fichtl
2005–2007 Alice Foxley